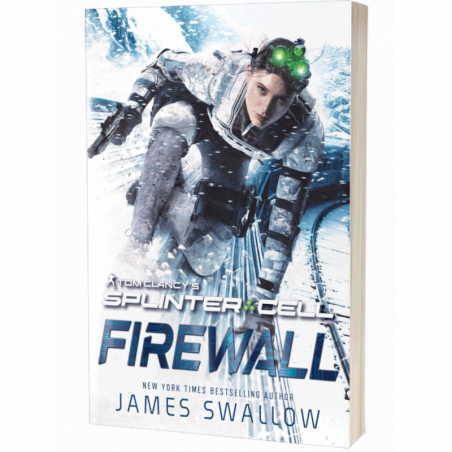  
TOM CLANCY'S SPLINTER CELL: FIREWALL
Inclusief BTW
1-2 werkdagen
TOM CLANCY'S SPLINTER CELL: FIREWALL
Legendary agent Sam Fisher teams up with a new NSA recruit – his own daughter – to save the world in this gripping new thriller from the renowned Tom Clancy's Splinter Cell® videogame universe.
Veteran Fourth Echelon agent Sam Fisher has a new mission recruiting and training the next generation of Splinter Cell operatives for the NSA's covert action division, including his daughter Sarah. But when a lethal assassin from Fisher's past returns from the dead on a mission of murder, father and daughter are thrust into a race against time as a sinister threat to global security is revealed. A dangerous cyberwarfare technology known as Gordian Sword – capable of crashing airliners, destroying computer networks and plunging entire cities into darkness – is being auctioned off to whichever rogue state makes the highest bid. Sam and Sarah must call on their very singular set of skills to neutralize Gordian Sword and stop the weapon falling into the wrong hands – at any cost…
Geen klantenbeoordelingen op het moment.