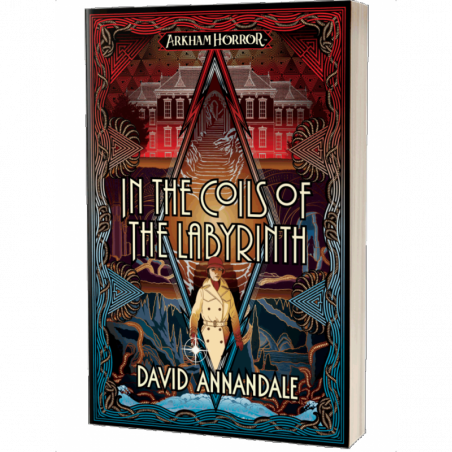  
IN THE COILS OF THE LABYRINTH: AN ARKHAM HORROR NOVEL
Inclusief BTW
1-2 werkdagen
IN THE COILS OF THE LABYRINTH: AN ARKHAM HORROR NOVEL
An unnatural terror penetrating our reality preys on the dreams of its victims, in this darkly captivating novel set in the world of Arkham Horror 

Professor Miranda Ventham is having bad dreams – nothing new in 1920s Arkham – but hers are horrifying glimpses of a dark future. Now seriously ill, she books herself into the new sanatorium, Stroud Institute. With luck, the town's eldritch taint won't reach her there. And yet the nightmares worsen. With the aid of her friend, parapsychologist Agatha Crane, they delve into the background of the sanatorium's enigmatic director, Donovan Stroud. Plagued by doubts, delusions, and terrifying visions, Miranda must unravel the shrouded history of the Strouds before she is trapped in a labyrinthine nightmare. Something sinister lurks at its heart, and it longs to be set free.
Geen klantenbeoordelingen op het moment.