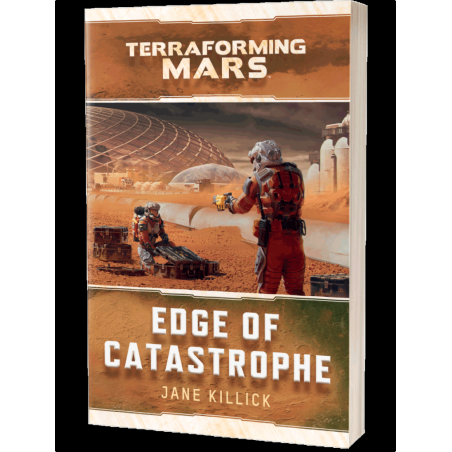  
EDGE OF CATASTROPHE: A TERRAFORMING MARS NOVEL
Tax included
1-2- business days
EDGE OF CATASTROPHE: A TERRAFORMING MARS NOVEL
Return to the Red Planet as the saga of Terraforming Mars continues, in a sweeping science fiction thriller of planetary progress, set in the universe of the award-winning boardgame

In the 26th century, Mars is thriving: the huge crater made by the crashed moon of Deimos is now a vast domed city, buzzing with industry and a burgeoning Martian-born and immigrant workforce. Ecoline scientist Mel Erdan is at the forefront of vital research to feed and maintain Mars' increasing population. But when her viral enhancer transforms lush green plants into a blackened swathe of dead crops, it triggers a wave of violent unrest across Deimos City, and Mel is accused of deliberately sabotaging Mars' fragile viability. With resources rapidly dwindling, conspiracy theories flying, and criminal gangs rioting, Mel must prove her innocence, uncover the truth, and revitalise Mars' harvest before it's too late – for everyone.
No customer reviews for the moment.