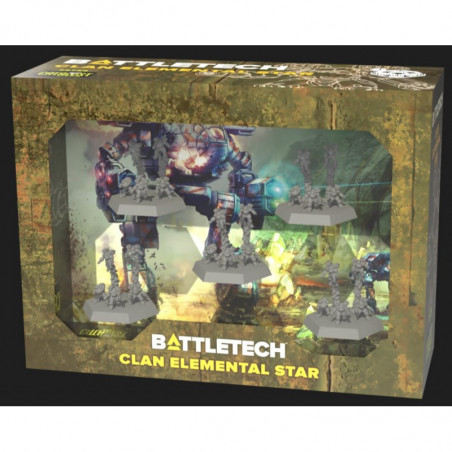  
BATTLETECH: FORCEPACK: CLAN ELEMENTAL STAR
Tax included
1-2- business days
BATTLETECH: FORCEPACK: CLAN ELEMENTAL STAR
BOLDLY INTO BATTLE!
Piloted by giant warriors genetically engineered for the task, these hardened, powered battle suits make it possible for infantry to inflict significant damage against BattleMechs, all while brushing off traditional anti-personnel weaponry. Whether carried into battle on OmniMechs or moving under their own powers, Elementals are highly mobile, keeping the enemy off balance.
The Clan Elemental Star includes the five points of Elementals--no assembly required. Perfect for BattleTech and Alpha Strike action!

CONTENTS
5 high-quality, fully assembled (unpainted) miniatures
No customer reviews for the moment.
Customers who bought this product also bought: